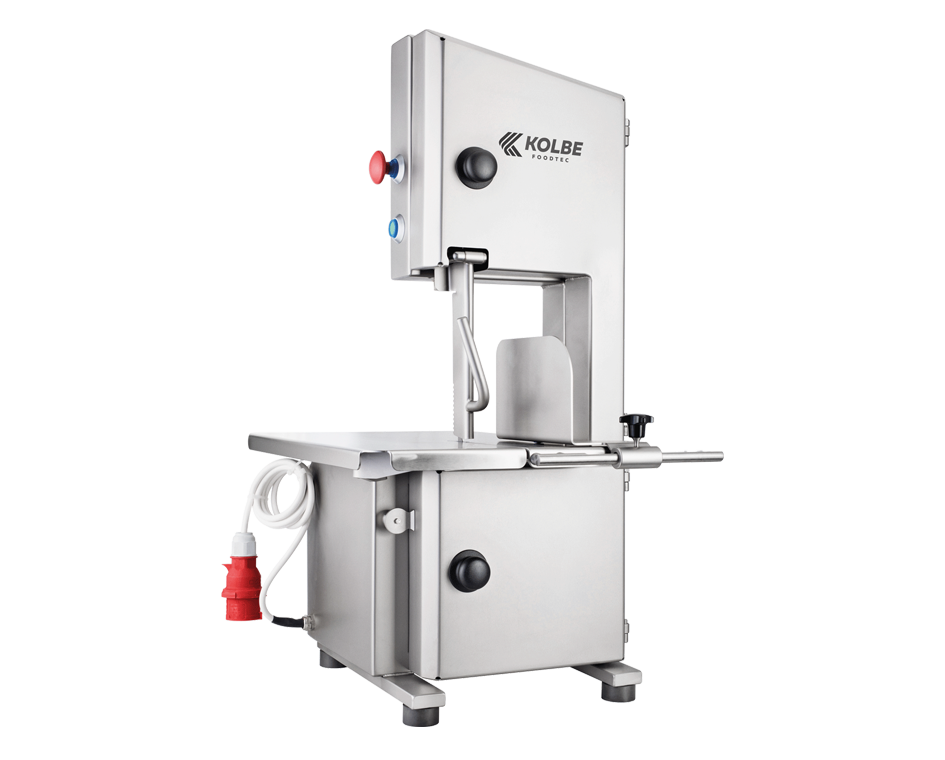 K220
The table model K220 is ideal for the little butchery next door or the meat section at the supermarket. Parts of fresh meat as well as small quantities of bones do not pose any problems for the K220 at all.
The table saw can be combined with a fix or mobile undercarriage made of stainless steel, optionally.
Like all bandsaws from our product range, the K220 too can be ordered in both, either left or right sided operating version.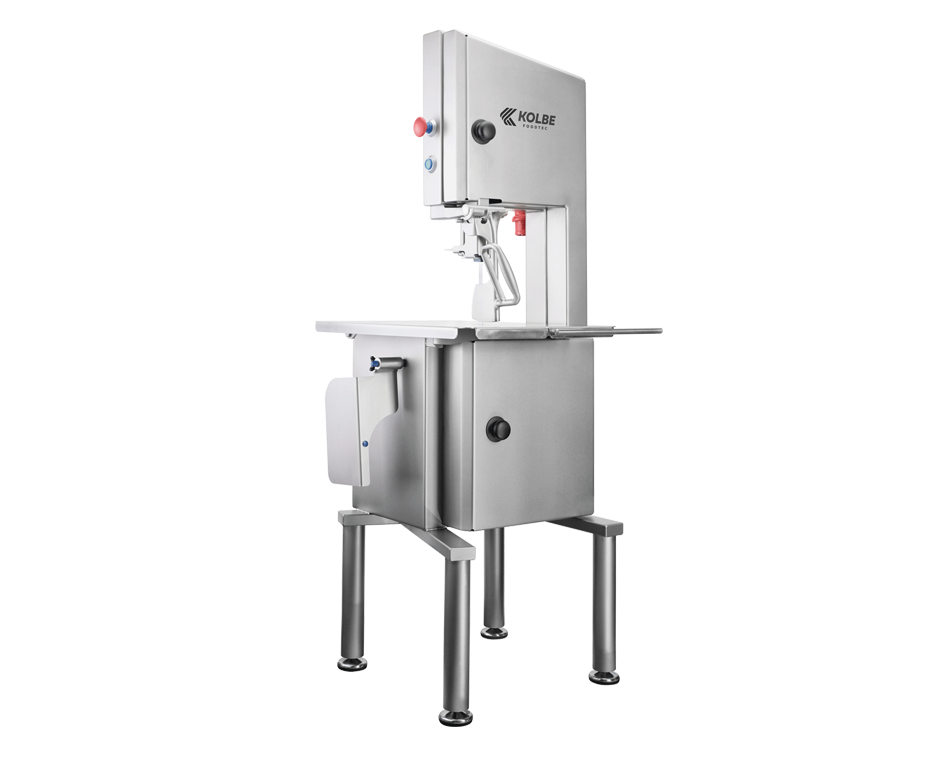 K260
The smallest bandsaw from our range is the K260. Despite its very low space requirements, this models work table provides a wider area compared to the K220. Bigger meat parts like cutlets or shanks can be portioned due to the higher cutting side pass and the removable material pusher. Small quantities of tubular bones also can be processed.
Optimally the K260 finds its use in butcheries of small and medium sizes, as well as in the meat section at the supermarket or the meat market.