Description
Double chamber machine duoMAT 650
The duoMAT 650 double chamber machine in WEBOMATIC CleanDesign® stands for efficient vacuum packaging with low space requirements. Two vacuum chambers allow staggered vacuuming and loading of a wide variety of products with an edge length of up to 65 cm.
Sealing strip variations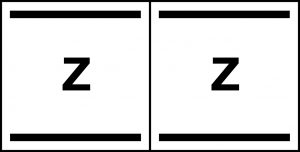 Double Seam Separation Sealing (DST)
Double Seam Sealing (DSS)
Bi-active Sealing
Efficient vacuum packaging.
The smallest WEBOMATIC double chamber machine duoMAT 450 guarantees efficient packaging in the smallest space. Two chambers and the swivel lid system enable the staggered loading and vacuuming of a wide variety of products. Products with an edge length of up to 45 cm. While the packaging cycle is running in one chamber, the second chamber can already be loaded again.
Intelligente Packaging
Like all double-chamber machines in the duoMAT series, the duoMAT 450 is equipped with the intelligent IGT premium control system equipped. This includes three selectable vacuum packaging modes and up to 20 individually adjustable packaging programs.
Easy maintenance
Comfortable maintenance: The sealing bars of the vacuum chambers can be removed with a targeted movement of the hand can be solved. Special service flaps give you convenient access to the vacuum pump and the lateral mounted switch cabinet.